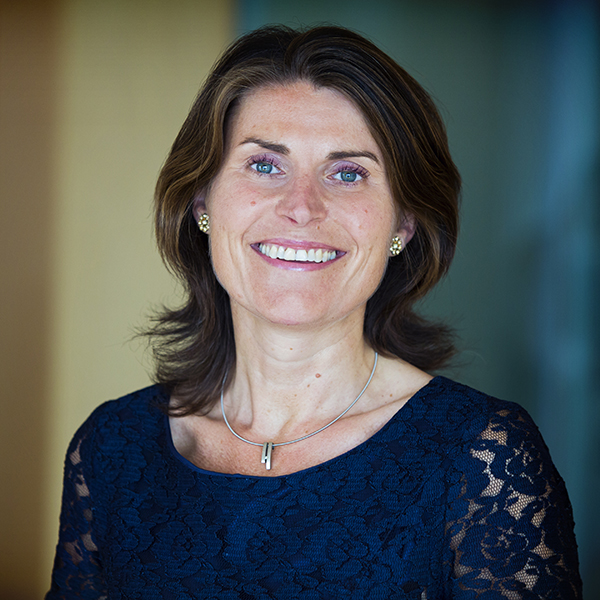 Lisette van Doorn, Chief Executive, Urban Land Institute, ULI Europe
As chief executive of ULI Europe, Lisette is responsible for the development of the Institute's activities across the region, including its renowned pan-European conferences and over 250 local meetings and events across 14 countries.
Lisette joined ULI from LIRE, her own consultancy business, which advises international institutional real estate investors and fund managers on strategy, organisational optimisation and portfolio structuring.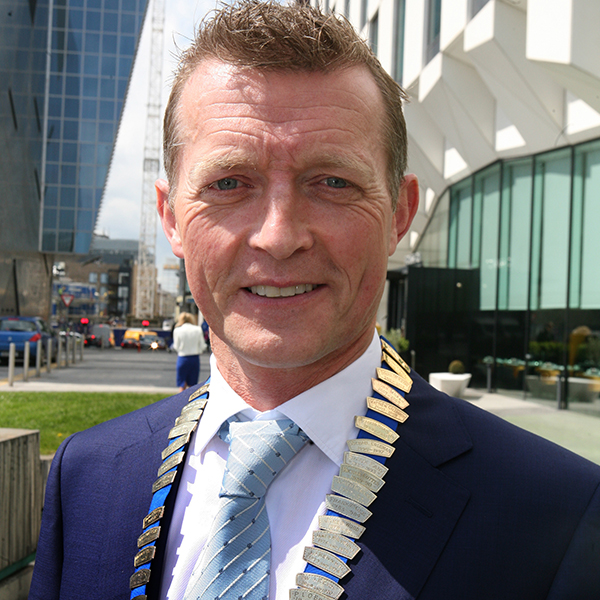 Neil Durkan, Durkan Group and Chair of the IHBA
Neil has been involved in the construction business since leaving school in 1989 and after a short period working for Lisney, Neil followed in his father's footsteps and commenced working on the building sites with the Durkan Group. Having initially worked with the Durkan Group in Dublin he left Ireland to work again with the Durkan Group in the USA in 1991. Neil managed and oversaw the delivery of the infrastructure on a new residential condominium development in Yorktown upstate New York. On completion of the development Neil left the USA and went to London where he worked for Durkan Ltd in London (a separate company to Durkan). Whilst in London, Neil gained the experience of working with housing associations and gained an insight into the benefits of partnering with housing associations and local authorities. In 1994, Neil returned to Dublin where he worked with his father in re‐building the Durkan Group in Ireland. The Durkan Group have been synonymous with quality housing, during the years and Neil has assisted in growing the business along with his fellow directors, with the key focus always being on cost and affordability.
Neil took up the position of Chairman of the IHBA in May 2019 and since then, has been instrumental in tackling the tough challenges currently facing the industry. He has been a determined advocate when liaising with Government bodies to highlight the problems facing the sector and issuing recommendations for possible solutions.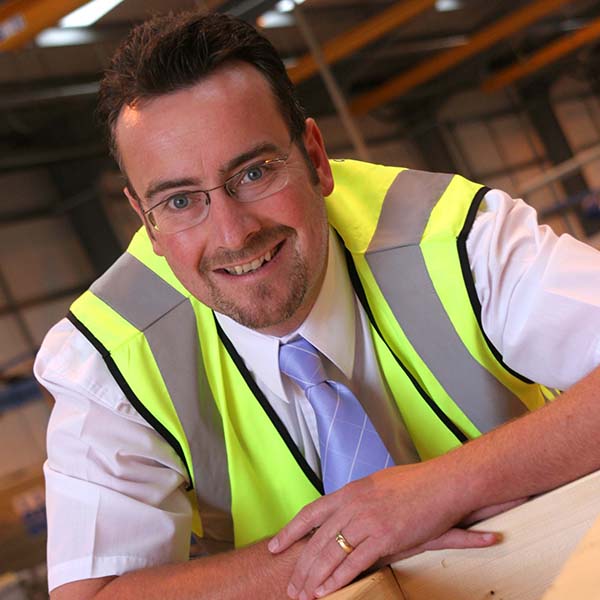 Stewart Dalgarno, Director of Product Development, Stewart Milne Group
Stewart has worked for Stewart Milne Group since 1984, starting as an apprentice & progressing to Managing Director of their offsite timber frame operations. His current Senior Group role is responsible for all research and development, product and process improvement across the group. This includes BIM, digital working, offsite building systems, advanced manufacturing and lean site construction processes, as well as interfacing with housing product design, placemaking and regulatory compliance activities.
In 2010 Stewart developed the UK's first near zero carbon, Sigma® prototype home and the groups triple award winning Sigma II offsite building system. Stewart is the current Project Director for AIMCH. This is the UK flagship Housing Industrialisation Project, with £4m funding through the ISCF Transforming Construction Call.
Stewart is a past chairman of UKTFA & ILG member of Construction Scotland. He is a member of the HBF National Technical Group & CLC Innovations workstream. Stewart has been active member of DCLG/ZCH design versus as built performance project, Sullivan expert panel review of energy standards in Scotland & industry member of Scottish Government Working Party review of fire regulations.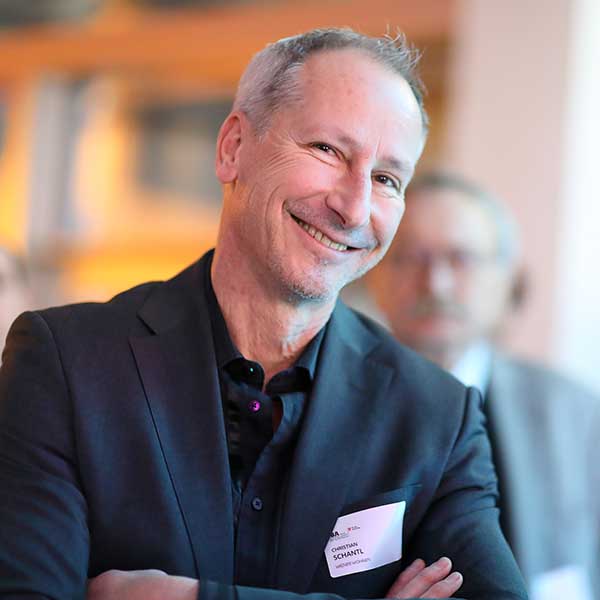 Christian Schantl, Head of International Relations, City of Vienna- Wiener Wohnen
Christian comes from Carinthia, Austria and studied physical education and literature. Before joining Wiener Wohnen, he held various positions marketing and communications. Among other things, he was Managing Director of the Festspielhaus St. Pölten and the Lower Austrian Danube Festival, Head of Marketing for the Austrian Railway Company ÖBB and Executive Partner in the Viennese Public Relations agency Conter PR. Christian was head of marketing and communication at Wiener Wohnen for nine years and since August 2019 he has been Head of the International Relations department.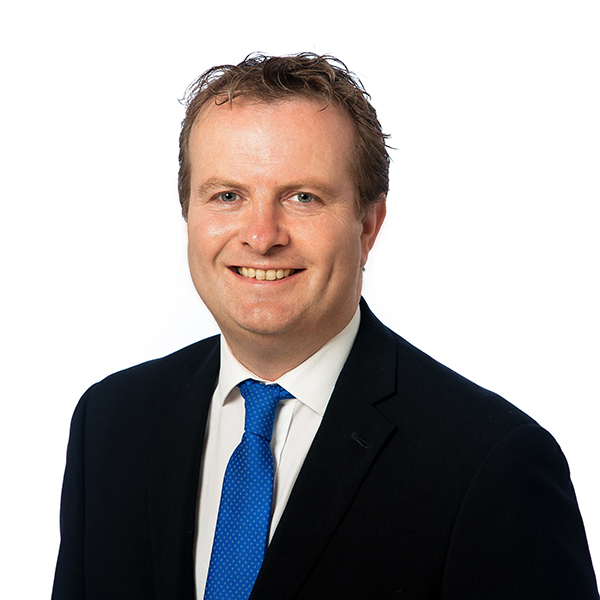 Brian Geaney, Assistant Chief Executive, Cork City Council
Brian has been in his current role since February, 2020, a position created since the expansion of the City Council's boundary. Prior to that, as Director of Housing, he headed up, planned and delivered the City Council's response to the Rebuilding Ireland programme in addition to Cork City North West Regeneration programme. In that period Cork City Council stood out nationally as a leader in this sector by using innovative delivery and procurement mechanisms in addition to traditional methods. Brian and his team pioneered the successful Competitive Dialogue procurement, right- size housing, family hubs and the delivery of apartment blocks right across the City delivering hundreds of homes.
Brian is committed to driving an effective and flexible public sector to deliver services and infrastructure to the community in a responsive and efficient manner. A people person, his leadership has a strong focus on collaboration and effective stakeholder engagement, working to bring people and agencies together to create better outcomes for the City.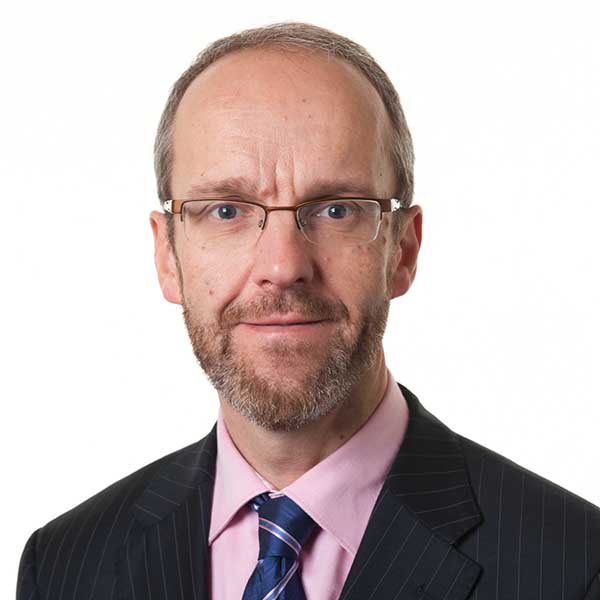 Niall Cussen, Chief Executive and Planning Regulator at the Office of the Planning Regulator (OPR)
The OPR was established by Government in April 2019. Prior to his appointment, Niall was Chief Planner at the Department of Housing, Planning and Local Government from July 2014, having also worked in the Department from January 2000 in several professional planning roles.
As Chief Planner, Niall was responsible for leading the department's forward planning section and its professional and multi-disciplinary planning team in developing legislation as well as all Government policy on planning and related matters. This included the National Planning Framework as part of Project Ireland 2040 alongside the National Development Plan.
Prior to joining the department in 2000, Niall had an extensive planning career working for local authorities in Clare, Meath, Dublin City Council and An Bord Pleanála where he worked in all aspects of the planning process.
Niall holds qualifications in economics and geography, regional and urban planning and environmental engineering from Maynooth University (1987), University College Dublin (1989) and Trinity College Dublin (1995). He is a member and a past President of the Irish Planning Institute.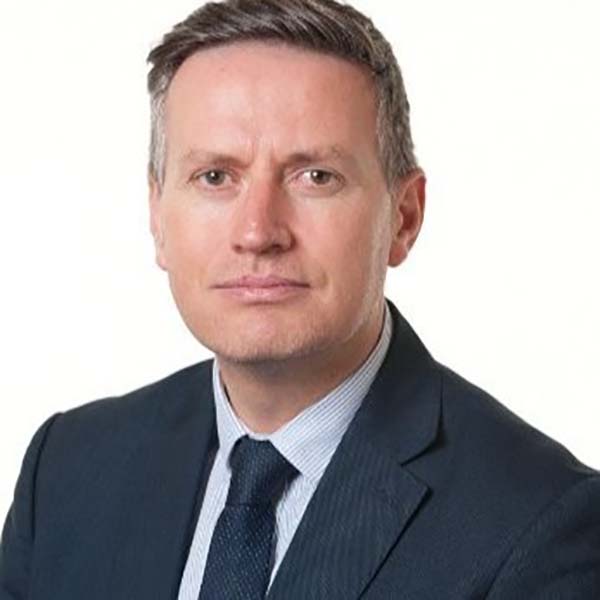 Barry Quinlan, Head of Housing Affordability, Inclusion and Homelessness Division, Department of Housing, Local Government and Heritage
Throughout a varied career in public service, Barry has worked in public policy development and programme implementation across complex priority public policy areas, particularly in housing and local government modernisation. He is currently leading the new Housing Affordability, Inclusion and Homelessness Division in the Department, working to deliver the Government's objectives across homelessness, affordable purchase and cost rental housing, also incorporating the housing research area for the Department. Previously, Barry headed up the Department's Housing Delivery and Local Government Divisions.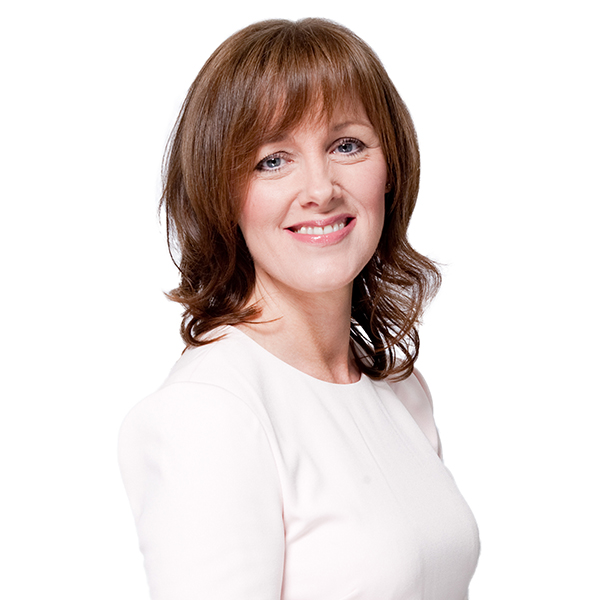 Marian Finnegan, Managing Director, Sherry FitzGerald Residential & Advisor
Marian has been at the forefront of Sherry FitzGerald for over 20 years.
She was the first economist appointed to a property company in Ireland, when she established the company's Research arm in 1996
Marian has a unique blend of skills across many areas – people, strategy, and leadership. She is a regular contributor in the Irish and international media and one of the most highly regarded commentators in the industry.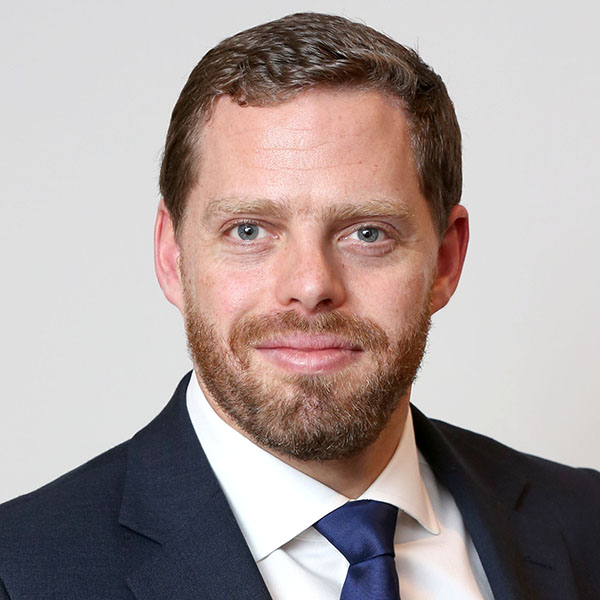 Ivan Gaine, Managing Director, Sherry FitzGerald New Homes

Ivan has considerable expertise within the property industry in Ireland having started his career with Sherry FitzGerald in 1999. Ivan and the 30 strong specialist team provide strategic, policy and sales consultancy advice to a wide range of institutional, capital and developer clients.
In 2020, the team managed over 2,000 transactions across New Homes & Residential Investments (PRS) within the GDA, Cork, Galway & Limerick.
Ivan is a member of ULI (Urban Land Institute); Chairman of the Supply & Demand Committee within Property Industry Ireland (PII) and a Fellow of the SCSI.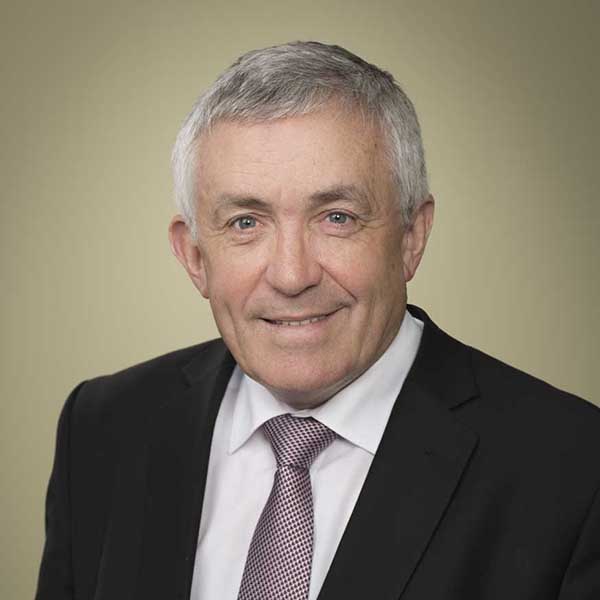 Michael O'Flynn, Chairman and CEO, O'Flynn Group
O'Flynn Group was established in 1978 as a house building company and which progressed into one of the largest property development companies in Ireland. The group has extensive investment, development and asset management capability in the core property sectors (especially residential, offices, industrial and retail). The Group has an established and strong reputation overseas particularly in the UK but also across Europe. It also has expertise in property backed operating businesses such as student accommodation and senior living.
Michael is a leading figure in the Irish and UK property sectors and is widely recognised for his experience and expertise. His insights on the Irish property market and construction sector are often sought by print and broadcast media. Michael is actively involved in representing the policy objectives of the property sector in Ireland. He is a founding member of Property Industry Ireland and is a former Chairman of the Cork branch of the Construction Industry Federation.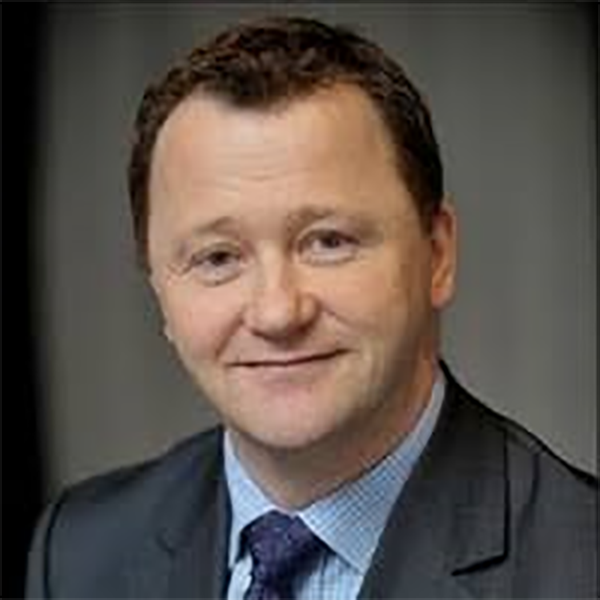 Paul Mitchell, Director and Co-Founder, Mitchell McDermott and author of SCSI report on the real cost of new apartment delivery 2020

Paul's career has spanned almost 25 years, most of which was spent in the Irish market with a couple of years spent in San Francisco. Paul set up Mitchell McDermott, Project and Cost Management company in 2015, with Anthony McDermott and currently employ 60 people in our Dublin offices.
Paul has a wide range of experience in the Public and Private sector including several specialisms most notably in Financial Modelling of development projects. Paul plays an active role in the Society of Chartered Surveyors and is the Chair of the Real Cost of Apartment Delivery, an update of which is due for publication shortly.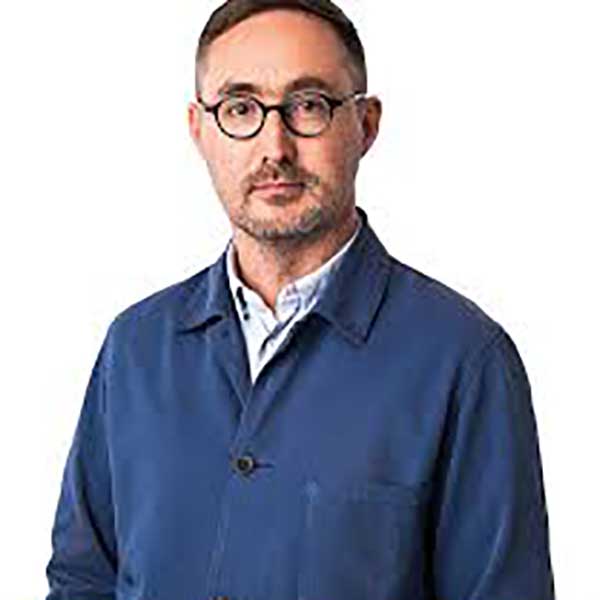 Eoin Ó Broin, Sinn Féin TD for Dublin Mid-West and spokesperson on Housing, Heritage and Local Government
Eoin is the author of HOME: Why public housing is the answer (Merrion Press: 2019) and Defects: Living with the legacy of the Celtic Tiger (Merrion Press: 2021). He is a regular contributor to the Business Post on housing and planning policy matters.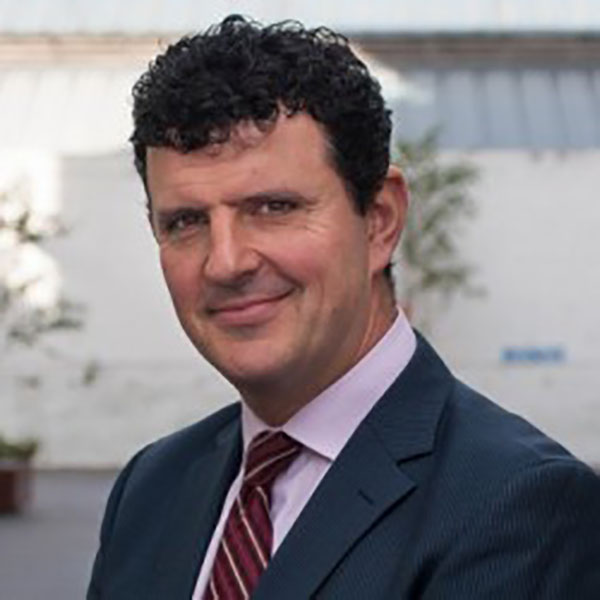 Kieran McQuinn, Research Professor, the Economic and Social Research Institute
Kieran works on the quarterly economic commentary (QEC) and housing related projects. His research interests include house prices, economic growth and household finance. He started his career in University College Cork and then joined Teagasc, the Irish agriculture and food development authority, where he worked for over 5 years as a research economist. Kieran has a PhD in economics from NUI Maynooth and has published in a broad number of international and domestic journals. He is adjunct professor of economics at both Trinity College Dublin and University College Cork. Kieran is also a current council member of both the Economic and Social Studies and the Economic and Social Research Institute.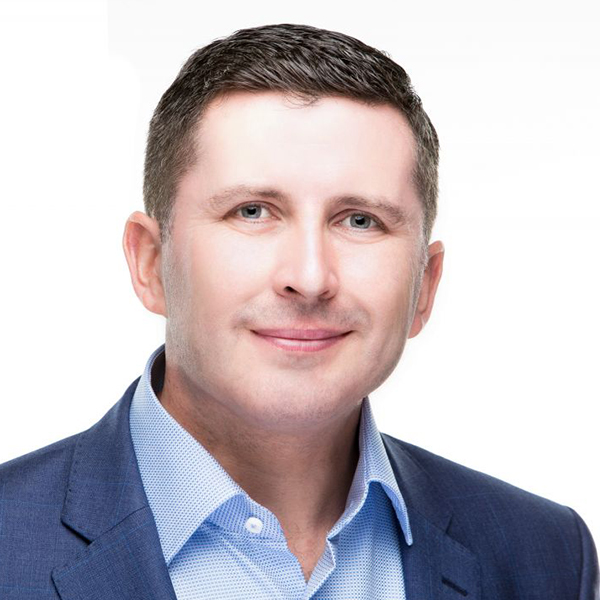 Jonathan Healy, Broadcaster
After graduating with a degree in law from University College Cork, Jonathan Healy worked in radio, television and online media for two decades. He has been a presenter with Newstalk 106-108fm and a senior correspondent with Sky News, with his work featuring prominently on both stations. Jonathan also has experience working with TV3, RTE, FM104, The Cork Independent and Cork's 96fm.Having conducted thousands of interviews with people from all works of Irish life, he is a skilled interviewer and proven cross-platform content creator with extensive contacts across politics, business and public relations throughout the country, Jonathan is also a proven event facilitator and engaging MC. He has also delivered high impact voice-over work for corporate videos and campaigns.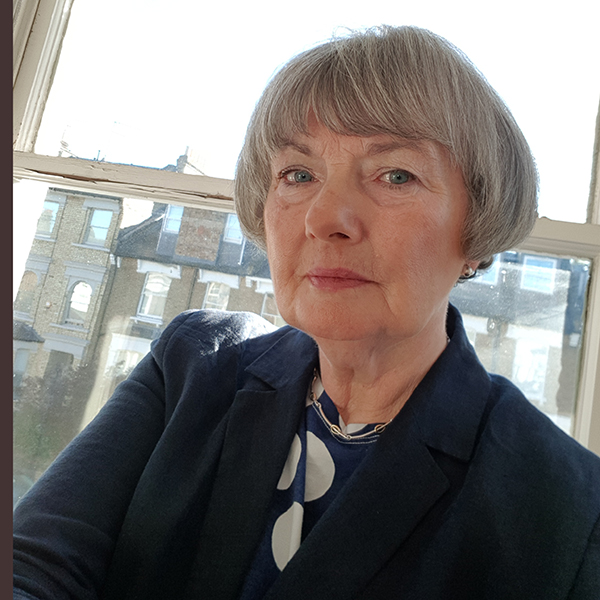 Janice Morphet, BSc, PG Dip TP, MA, MA, MA, PhD, FRTPI FAcSS, Visiting Professor in the Bartlett School of Planning at University College London

Janice is also a Design Council Built Environment Expert. She was a member of the Planning Committee of the London 2012 Olympic Games. She was a Senior Adviser on local government at DCLG 2000-2005, having been Chief Executive of Rutland CC, Director of Technical Services at Woking, and Professorial Head of the School of Planning and Landscape at Birmingham Polytechnic. Janice has been a trustee of the RTPI (Royal Town Planning Institute) and TCPA (Town and Country Planning Association).
Her recent books are Applying leadership and management in planning: Theory and practice (2015), Infrastructure delivery planning: n effective practice approach (2016), Beyond Brexit (2017) and Changing Contexts in Spatial Planning (2018). Her recent research with Dr Ben Clifford includes 3 projects on Local Authority Direct Provision of Housing (December 2017/July 2019/2021). They have also written Reviving local authority housing delivery: challenging austerity through municipal entrepreneurialism was published in November 2020. Ben and Janice have also undertaken two major research projects on the 2008 Planning Act for NIPA on deliverability and flexibility of nationally significant infrastructure projects.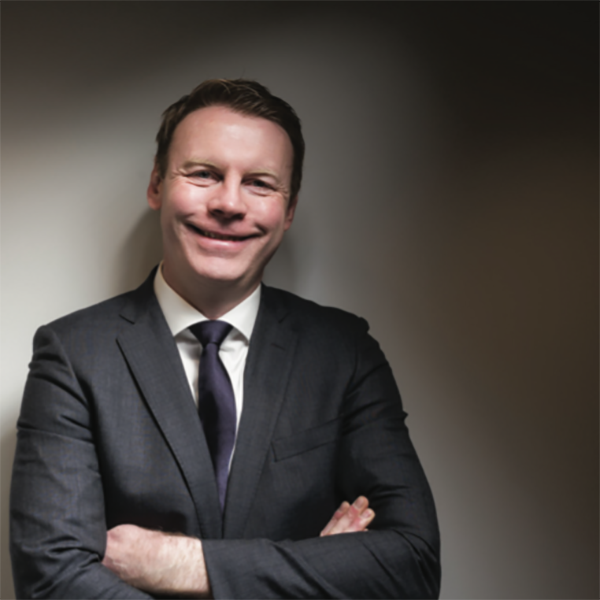 John Coleman, Chief Executive, the Land Development Agency
John previously held senior roles including Chief Financial Officer at the National Asset Management Agency (NAMA), and worked extensively on the set up of its Residential Delivery Division. John is a graduate of University College Dublin (B. Comm) and a chartered accountant (FCA). Prior to joining NAMA in 2011, he worked in banking and accountancy.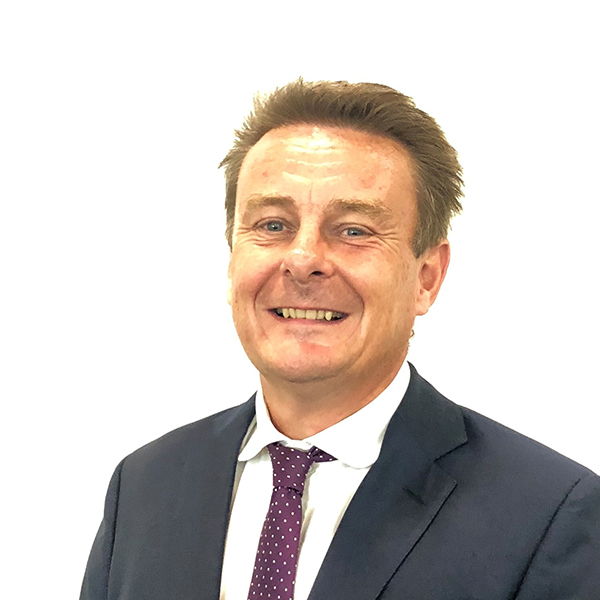 Ben Denton, Managing Director, L&G Affordable Homes, UK
L&G Affordable Homes is an institutionally-backed affordable housing developer and operator. It started operations in 2019 with a Business Plan to develop 3,000 affordable homes per annum by 2023 alongside delivering a sector-leading customer experience. The business is on track to deliver these objectives, alongside increasing its programme of developing low carbon homes.
Ben's career has included roles in the private, not for profit, housebuilding and public sectors delivering housing, development and regeneration programmes and schemes. He has a passion for delivering great schemes that make places and forming and growing high performing teams.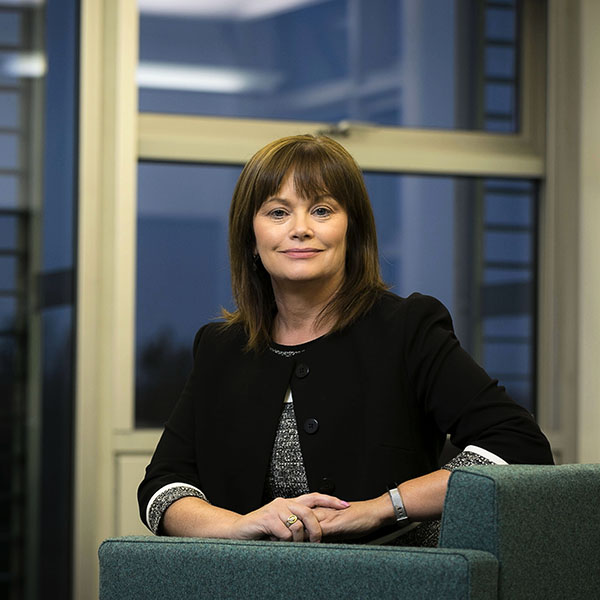 AnnMarie Farrelly, Chief Executive, Fingal County Council
Originally from Corduff, Co Monaghan, AnnMarie previously worked for Dublin County Council before joining Fingal County Council on its establishment in 1994. She was Fingal County Council's Director of Housing and Community from 2011 to 2015 before serving as Director of Planning and Strategic Infrastructure from 2015 to 2019 prior to her appointment as Chief Executive. AnnMarie is the current Chair of the County and City Management Association's Business, Enterprise, Innovation and Urban/Town Economic Renewal Committee. She previously chaired the Boards of the Seamus Ennis Arts Centre and the Drinan Enterprise Centre and she completed the Senior Executives in State and Local Government Programme at Harvard University in 2016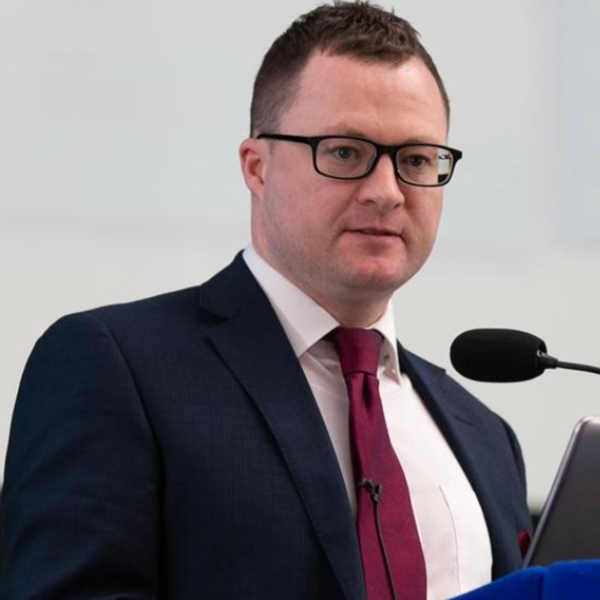 Lar Burke, Residential Connections Manager, Gas Networks Ireland
 Lar is responsible for the connection of all new and mature houses and new apartment block developments to the national gas network. His team is focused on growing the number of residential customers beyond the 680,000 currently connected to the gas network by ensuring best practices in all Gas Networks Ireland customer engagement.Lar spent over 10 years in the industrial gases and chemicals industry before moving to Gas Networks Ireland in August 2015. In conjunction with growing the national gas network, his team research and analyse domestic natural gas applications which contribute to innovative, energy efficient housing solutions that reduce carbon emissions while at the same time meet the building regulations in a cost-effective fashio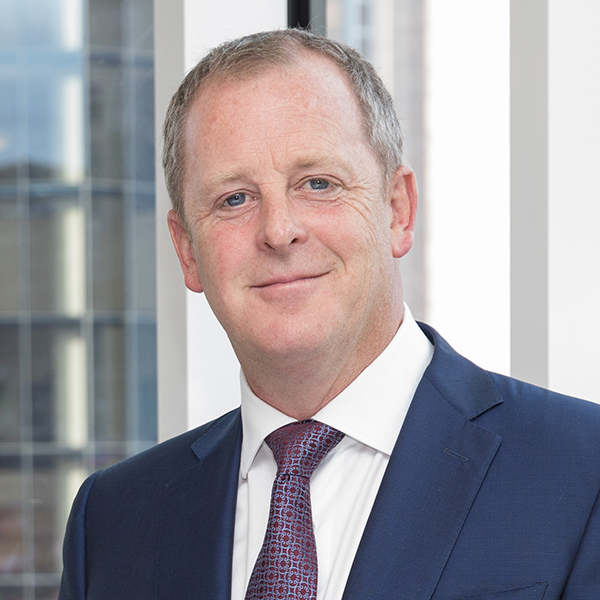 Michael Stanley, Co-Founder and CEO Cairn Homes plc.
Michael Stanley co-founded Cairn Homes plc and was appointed Chief Executive Officer prior to the IPO in June 2015. Michael has a strong pedigree in residential development and the broader property industry. He was previously Chief Executive Officer of Stanley Holdings following its demerger from Shannon Homes. Michael restarted his homebuilding operation in 2014 following the economic downturn in Ireland, this provided the operational platform for Cairn Homes plc.
Cairn Homes has completed and occupied over 3,000 homes since IPO, supporting over 2,000 jobs in the Irish construction industry. Michael also has extensive experience in the packaging, energy, agritech and healthcare sectors.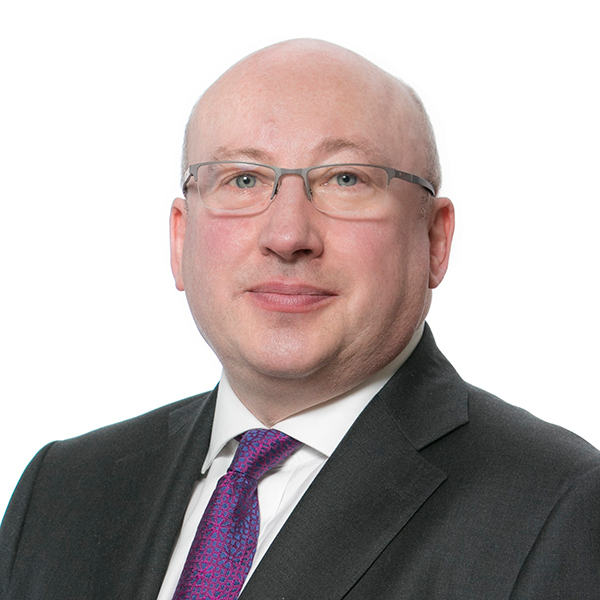 Michael Broderick, Chief Commercial Officer, Home Building Finance Ireland
Michael Broderick, a former Army Officer, joined the NTMA in 2006 as a Financial Analyst with the NDFA, where he worked on a number of PPP infrastructure projects. In early 2011, Michael joined NAMA where he held a number of different roles to include Deputy Head of Residential Delivery. In July 2018, Michael was appointed by the Minister for Finance as Project Lead for HBFI. In April 2019 Michael assumed the role as HBFI Interim CEO and in September 2019 as Chief Commercial Officer. Michael holds an MBA from the UCD Smurfit Business School and is a member and holder of a Diploma in Company Direction from the IOD (Institute of Directors).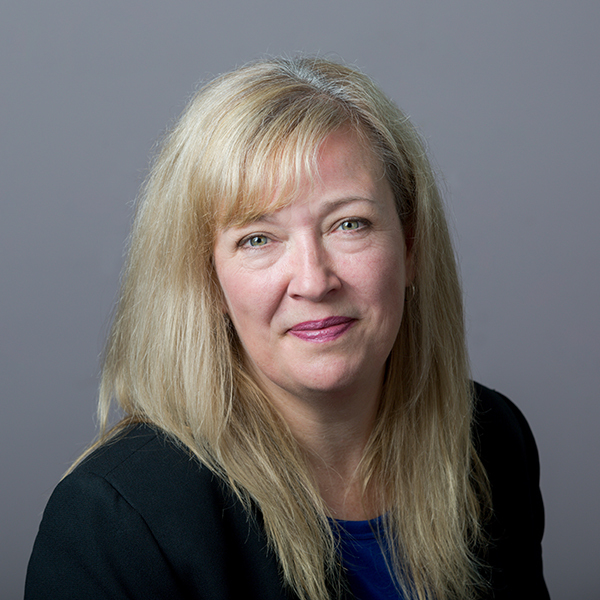 Fiona Cormican, New Business Director, Clúid Housing
Fiona Cormican is Clúid Housing's New Business Director. Fiona has over 20 years' experience in social housing development and holds a master's in project management from the University of Limerick. Fiona currently manages Clúid's extensive new business portfolio and has overseen a 40% increase in Clúid's housing stock over the past 5 years.
Clúid now hold over €1billion in assets with plans to deliver a further 3,000 homes by 2022. Clúid's growth strategy is aligned with meeting the targets of Rebuilding Ireland and the delivery of new supply to the housing market.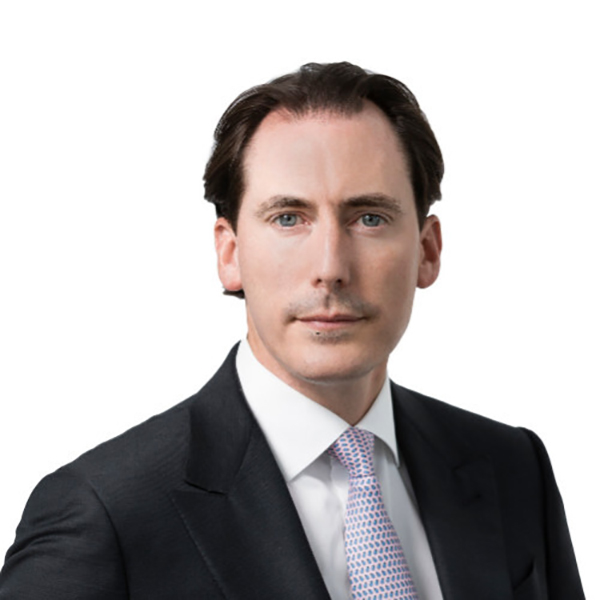 Patrick Durkan, CEO, D-RES Properties
Patrick has over 20 years house building experience and is the CEO of D|RES Properties. Patrick has a proud and respected heritage leading a second-generation house building family that has been constructing new homes in Ireland since 1971. Prior to joining the family firm Patrick qualified as a chartered accountant with KPMG. He is a council member of the Irish Home Builders Association and is at the forefront of driving a modern and progressive industry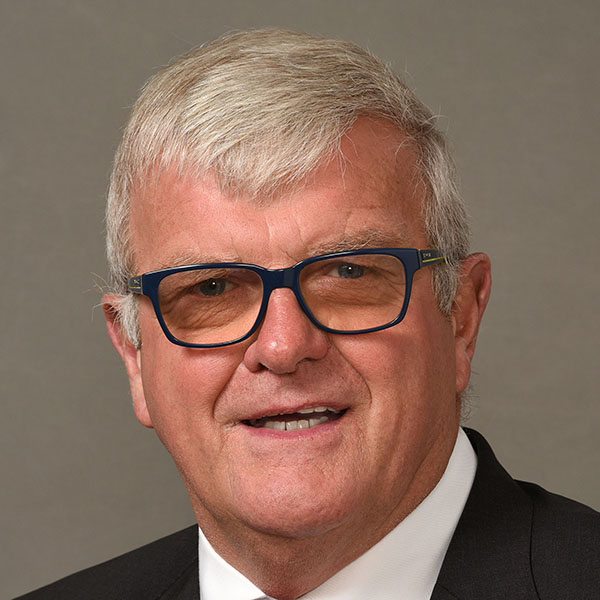 Stephen McCarthy, Managing Director, Astra Construction Services Ltd.
Astra Construction was founded by Stephen over 34 years ago. He has concentrated the business in the Carrigaline area in Cork and has built over 2,000 homes.
Stephen's in-depth knowledge of the house building industry and personal tenacity brought the company through the last recession which resulted in the successful completion of a development of 400 houses in Forest Hill, Carrigaline. His company is now in the process of building its largest development to date comprising 950 homes in Janeville on the Cork Road in Carrigaline.
Stephen is actively involved with Homebond and the CIF, at a local and national level and has held various positions within these organisations including;
Director and Past Chairman of Homebond.Past Chairman of Irish House Builders Association (IHBA).
Past Chairman of the Construction Industry Federation (CIF) Cork branch.
Current Chairman of the Irish House Builders Association (IHBA) Cork branch.
Member of the National Executive of the Irish House Builders Association (IHBA).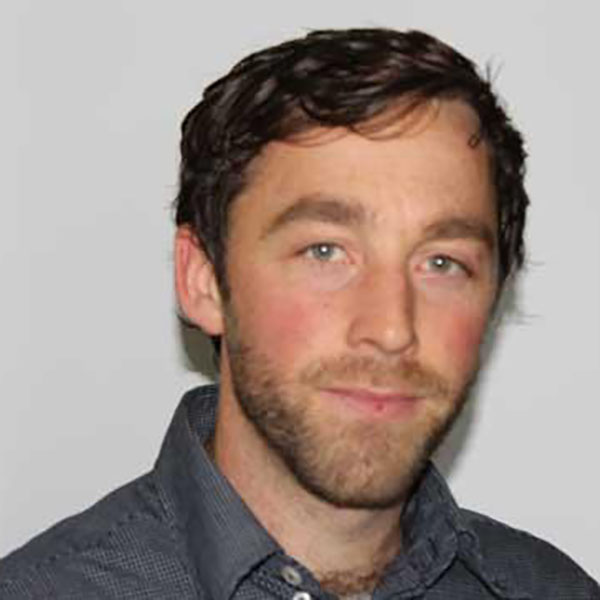 Dr. Rory Hearne, Lecturer in Social Policy, Department of Applied Social Studies, NUI Maynooth
Rory has researched and published in academic and policy fields on housing and social housing, spatial disadvantage, housing rights, economic inequality, neoliberalism and the welfare state, social justice, and social movements. He received a PhD in political and economic geography from Trinity College Dublin in 2009.
Over 2015-2017, he was a Senior Policy Analyst with the inequality research think tank, TASC where he researched the political economy of economic inequality and the welfare state, with a particular focus on housing, financialisation, social policy and inequality. He continues to research and publish in the area of housing policy, housing rights, inequality and social movements. He also regularly contributes to discussions of contemporary social, economic and political issues on national media and public events dealing with these issues.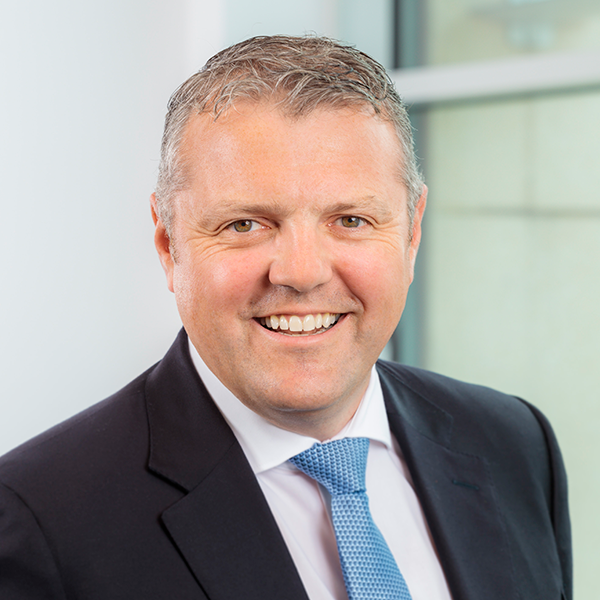 Seán O'Neill, Managing Director of Park Developments
Seán has worked in the property industry for almost 20 years, having joined Park Developments in 2002, he was appointed Managing Director in 2016. Park is one of Irelands oldest Home Builders having been incorporated in 1962, the Park team are currently working on a number of large scale residential projects in the Dublin market.
Seán also serves on the National Committee of the Irish Home Builders Association and is the current Vice-Chairman of the Association