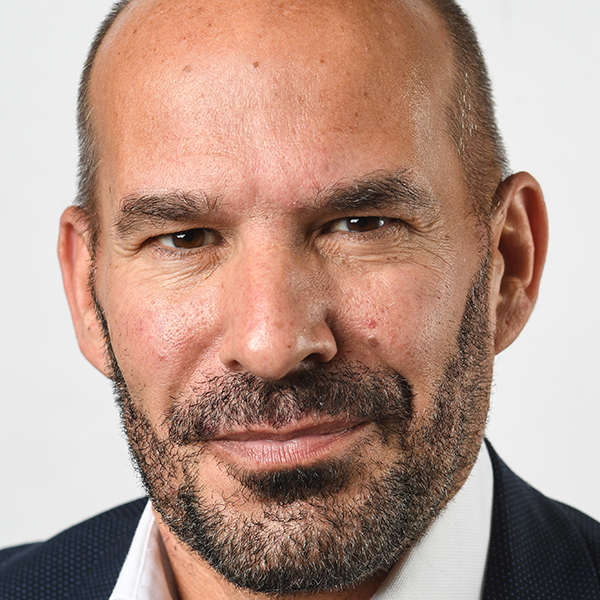 Mark Farmer, CEO, Cast Consulting, author of Modernise or Die, MMC Champion for housebuilding and construction, UK
Mark has 30 years' experience in construction and real estate and is a recognised international commentator on a variety of industry and policy related issues. Mark authored the Farmer Review, an influential 2016 independent government review of the UK's construction labour model entitled Modernise or Die. In 2019 he was appointed as the government's Champion for Modern Methods of Construction.
Mark is a member of the Construction Innovation Hub Industry Board, the Construction Leadership Council Advisory Group and is a board member for Construction Scotland Innovation Centre. He is also a national co-chair of Constructing Excellence and the Urban Land Institute UK Residential Council and a trustee of the MOBIE educational charity.
Mark is an honorary professor at The University of Salford's School of Built Environment and holds an honorary doctorate at the University College of Estate Management.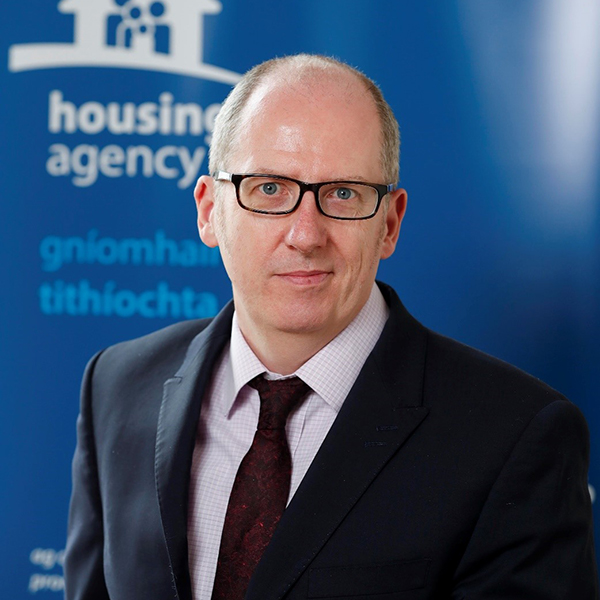 Jim Banehan, Director of Delivery, the Housing Agency.
Jim graduated from Bolton Street DIT in Dublin in 1989 with the degree in Construction Economics. After working in a commercial Quantity Surveying (QS) practice he joined the National Building Agency (NBA) in 1992 where he worked as a QS, mainly on social housing projects constructed throughout the country. Jim qualified as a Chartered QS in 1998.
In 2007 he took up the role of Company Secretary with the NBA which encompassed corporate governance and HR functions. On moving to the Housing Agency in 2011, Jim took up the role of Senior Executive Officer dealing with different aspects of housing supply. In particular he was involved in the initial implementation of the Payment and Availability Agreement and Capital Advance Leasing Facility (CALF) funding model for Approved Housing Bodies in 2011 and 2012. He was responsible for CALF funding assessments in the Agency from 2013 to 2016. Jim was also responsible for the Agency's role in the national roll-out of the HAP scheme from 2014 – 2016 working closely with the Department of Housing, Planning and Local Government.
Jim currently has an overarching role in housing delivery within the Agency and has been particularly involved in the Agency's recent acquisition programme to acquire houses and apartments for social housing and in the development of cost rental housing including a pilot cost rental project of 50 apartments at Enniskerry Road, Stepaside, Dublin 18.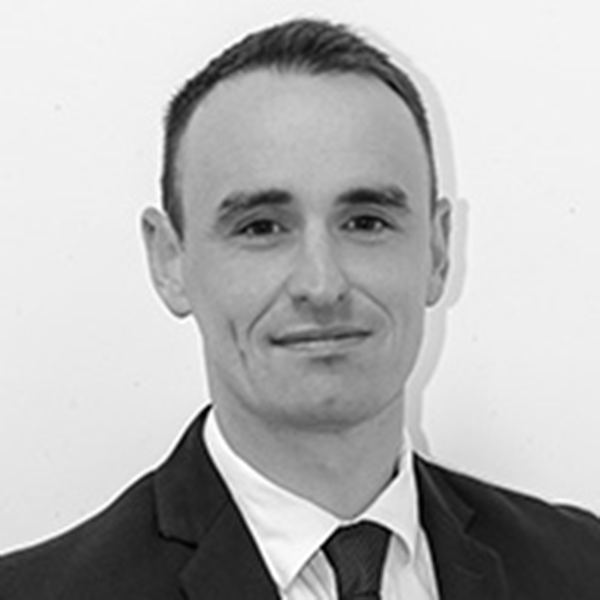 Micheál Keohane, Director, BAM Ireland and a main Board Director, Modern Homes Ireland (MHI)
Micheál is Ireland's only NSAI certified volumetric/modular construction company. He is also a member of the Royal BAM Innovation team and is a Chartered Surveyor. Micheál has worked on multiple significant construction projects and set up BAM's award winning Facilities Management business in Ireland. He holds a first class Masters of Engineering specialising in volumetric off-site manufacturing, an area he now dedicates most of his time to with MHI. Micheál has previously spoken on the future of construction at events such as; Autodesk University in Las Vegas, the Intelligent Building Conference in San Jose and the IPFA Annual Conference.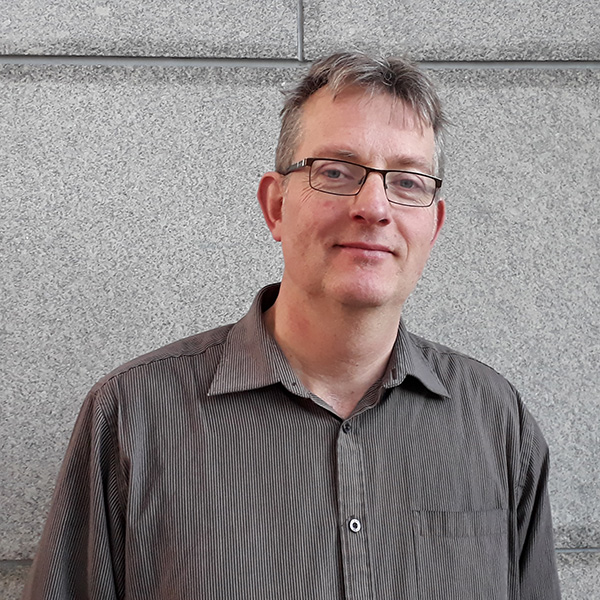 Stefan Lowe, Senior Executive Architect, Dublin City Council
Stefan Lowe graduated from UCD, School of Architecture in 1989. After qualifying, he worked for a number of Dublin architectural practices for 4 years. In 1993, in partnership with Kevin Blackwood, he set up his own office, Blackwood and Lowe, working on a diverse range of projects including conservation and restoration, medical, commercial and domestic. In 1999 he joined Dublin City Council and since then has worked on mainly social housing projects, most recently Dolphin House regeneration.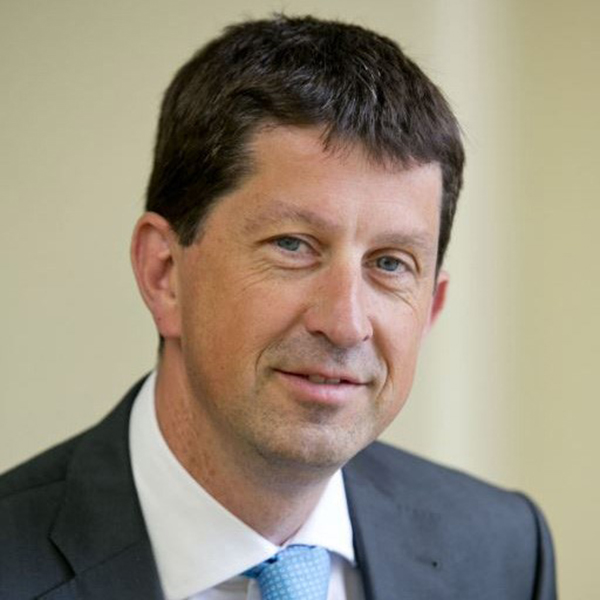 Micheál Mahon, Senior Vice President, Society of Chartered Surveyors Ireland
Micheál has been a member of the QS Professional Group in the SCSI for 12 years. He was previously Chair of the QS Group from 2015 to 2017. During his time as Chair, he co-produced the SCSI Report 'The Real Cost of New House Delivery' and acted as an avid chair and advocate for the SCSI in the media. Micheál is the founder and Managing Director of MGM Partnership, a leading Chartered Quantity Surveying and Chartered Project Management practice. The company, which has offices in Wexford, Waterford, and Dublin, provides quantity surveying, cost consultancy, and project management services to all sectors of the construction industry in Ireland and the UK as well as internationally. He is a member of Wexford GAA County Board and immediate past Chairman of Wexford Regional Game Council as well as being actively involved in coaching his local GAA club.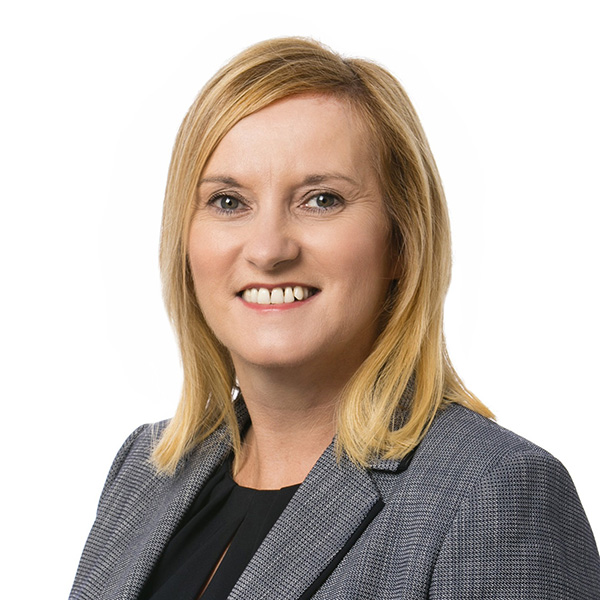 Dara Deering, CEO, Home Building Finance Ireland
Dara joined HBFI in September 2019. She has extensive experience in Financial Services having previously served as Executive Director and Head of Retail Banking at KBC Bank Ireland plc since 2012. During that time Dara led the launch and implementation of a new Retail Bank, broadening the range of products and services available, and offering a new banking alternative for Irish consumers. Prior to her time in KBC Dara held a number of leadership positions in the retail financial services industry. She holds an MBA from Smurfit Business School and a Bachelor of Science in Management from Trinity College Dublin.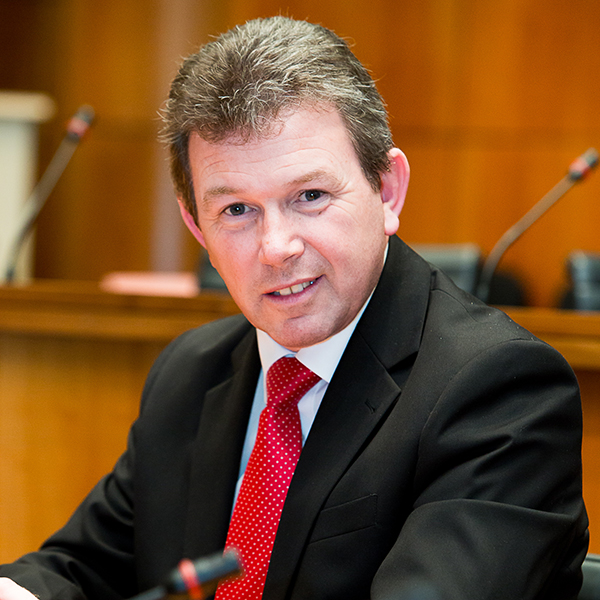 Daniel McLoughlin, Chief Executive, South Dublin County Council
Daniel has worked in Local Government for over 30 years including 18 years as Chief executive in Leitrim, Westmeath and currently South Dublin County Council. He has also served in counties Sligo, Wicklow, Offaly and Meath including the former Urban District councils of Trim, Arklow and Bray where he was Town Clerk. He holds a BA in Public Administration and a MA in Local Government Management from the Institute of Public Administration.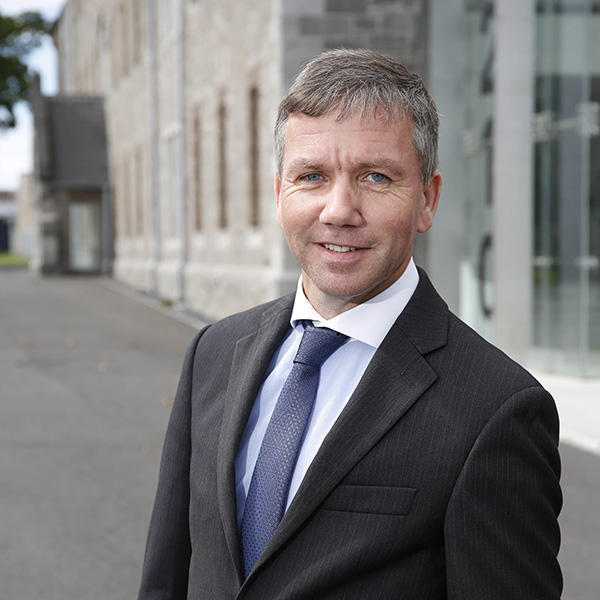 John O Shaughnessy, Managing Director, Clancy
John has worked for Clancy, a medium-sized national main contractor, for over 26 years in various roles prior to being appointed Managing Director in 2013. He is a member of the National Executive Body of the CIF, Chairman of the South East Branch of the CIF, Chairman of the Education and Training Sub-committee, Chairman of the building control and regulations committee, and Chairman of the Technical Committee of the CIC Council. John is also a Past President of the MBCA and Thurles Chamber of Commerce and is a current member of the CIRI board. He holds an MBA, a diploma in Site Management is a fellow of the Chartered Institute of Building (FCIOB) and is an Associate Member of the Chartered Institute of Arbitrators (ACIArb).
John is also a Director of Clancy Homes a sister company of Clancy Project Management specialising in the delivery of private housing nationally.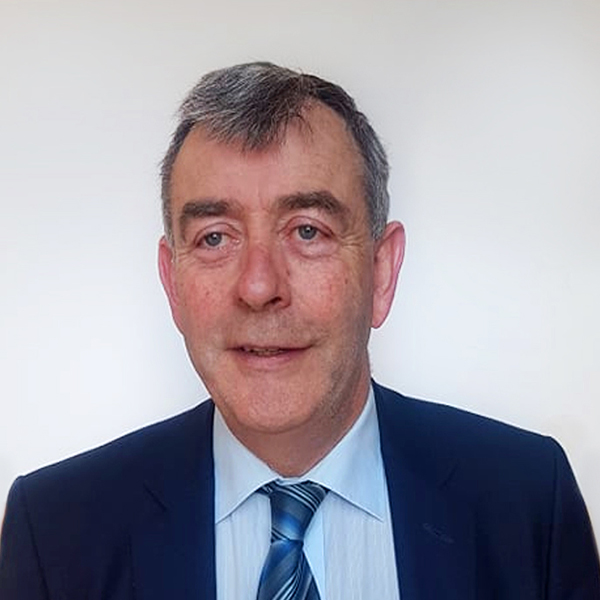 Michael O Sullivan Greene FCMA CGMA, Director, OLOS New Homes
OLOS New Homes is a residential building company focused on delivering high-quality new homes in the Cork area. Michael is also a former Chairman of the Cork Branch Irish House Builders Association.
A second-generation builder, Michael has a wealth of experience in residential construction spanning 40 years. Managed modernisation and improvements in production methods is essential to any modern construction and development company. Michael will offer a unique insight into the challenges and opportunities facing by the Industry, particularly for small and medium-sized builders.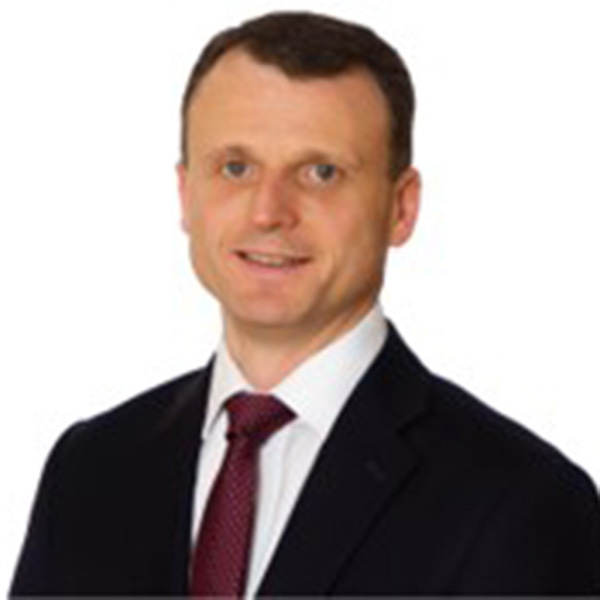 Mark McGreevy, Chief Operating Officer, Services Business & Sisk Living, John Sisk & Son (Holdings) Ltd
A Chartered Quantity Surveyor by profession with over 25 years' experience predominantly with Sisk, Mark is a member of the executive Board with overall responsibility for the company's interests in its services businesses, Vision Built and Sensori. The specialist low rise residential building business, Sisk Living, is also within his operational remit.
In addition to his role as the Group Commercial Director, Mark has responsibility for planning and execution of Sisk's group wide commercial strategy, which covers business interests in Ireland, UK and internationally. A major element of the role is to ensure the appropriate people, processes and partners are in place to facilitate the successful implementation of the commercial and overall business strategy to deliver sustainable annual growth in earnings.
Mark is actively involved in a number of industry related bodies, including as Council Member of Property Industry Ireland (IBEC).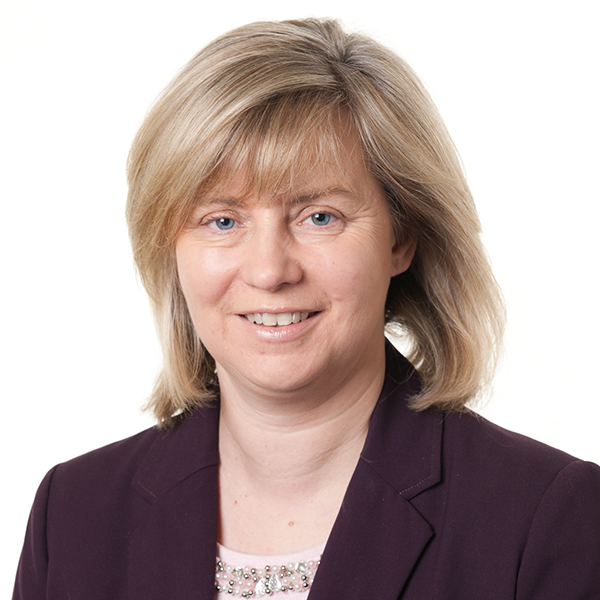 Maria Graham, Assistant Secretary, Department of Housing, Planning and Local Government
Since November 2018, Maria has had responsibility for the Planning Division, dealing with the appropriate strategic policy and legislative planning framework for both terrestrial and marine spatial planning. Prior to this position, she headed up the Water Division of the Department, working on sectoral reforms, including the establishment, governance and funding of Irish Water. In previous roles within the Department, Maria has had responsibility for planning policy, water capital investment, housing finance and policy and public private partnerships. Prior to joining the Department of Housing, Planning and Local Government, Maria worked in a number of other Government Departments including the Departments of Finance, Foreign Affairs and Social Protection.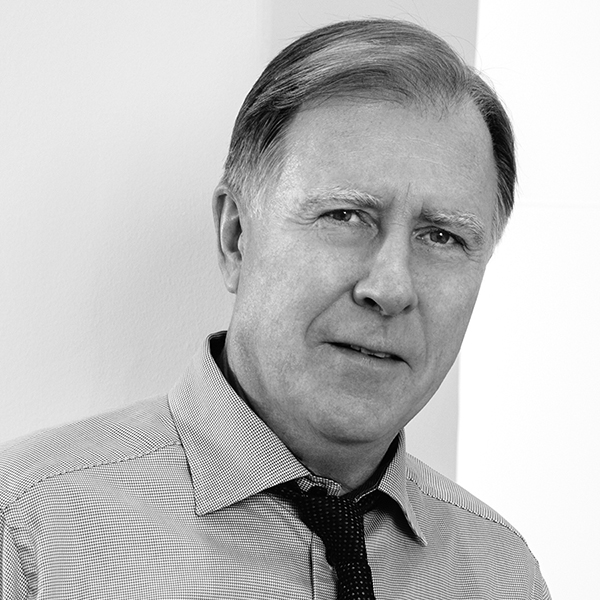 David Browne, B Arch, FRIAI, RIBA, ARB, MBIA (Belgium), Former President RIAI 2018-2019 Managing Director RKD
As Director of RKD and Former President of the Royal Institute of the Architects in Ireland, David is one of Ireland's well-known design leaders promoting the value that architecture brings to society for the benefit of all. He is internationally recognised for his ability to unite and lead design teams, advancing a legacy of architectural excellence built over four generations. In recent years, David has been primarily involved in business development with RKD while continuing to work on early project concept design, master-planning and practice management. David is a great team player and has the ability to see the bigger picture and the value of collaboration where many others don't. He is a long-established leader within RKD, an international firm driven by design thinking.
The practice offers a comprehensive and bespoke architectural service, closely managed to meet the needs of individual commissions and design proposals are created to make the best of the unique potential of each property according to the requirements of their clients. With his colleagues, he elevates the design to connect and unify RKD's multi-sector practice. Collective focus and strategic thinking enables them to design and realise the architecture that works. They have a rich legacy dating back to their formation in 1913 and, since then, have established themselves as a diverse and effective architecture firm working both in Ireland, in Europe and internationally. Every project is informed by the design principles of simplicity, affordability, sustainability, efficiency, aesthetics, and innovation.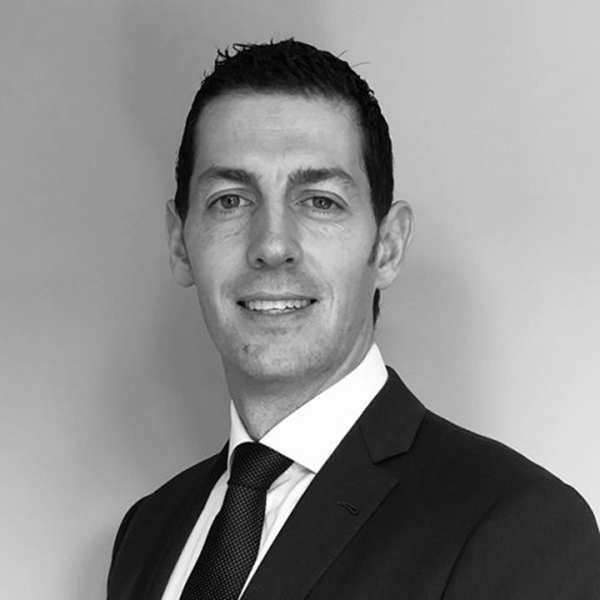 David Lawlor, Social/Affordable Housing Director, O'Flynn Group
Having joined the O'Flynn Group in 2018, one of David's primary responsibilities for the group is Social and Affordable Housing. With 15 years' experience in property development and finance, David's role includes the delivery of projects from inception through to completion and handover.
The O'Flynn Group was established in Cork in 1978 and has a highly experienced team who together have worked in the development and delivery of a number of very successful schemes across the residential, commercial office, retail, student accommodation and industrial sectors. The group builds new homes across Ireland, and develops and manages commercial property in Ireland and the UK.
Hugh Brennan, CEO, Ó'Cualann Housing Alliance
Hugh is a social entrepreneur and the CEO and co-founder of Ó Cualann Cohousing Alliance CLG.
His vision is for fully integrated, mixed income-affordable housing in Ireland. Hugh and Ó Cualann have built 49 affordable co-operative homes in North Dublin with the support of Dublin City Council and are actively exploring other opportunities to deliver mixed-income housing in Dublin and Wicklow. Members, who sign a common charter, have expressed a desire to live in a community where they get to know their neighbors before moving in; where they all look out for each other, where their mortgages do not cripple them, where the houses are built to the best international standards and energy bills are low and where they feel safe and secure. Hugh started his career in civil and structural engineering in Ireland, graduating from Bolton Street and worked for 20 years in Ireland before working on housing projects in South Africa's townships and in Haiti, as CEO for two Irish NGO's.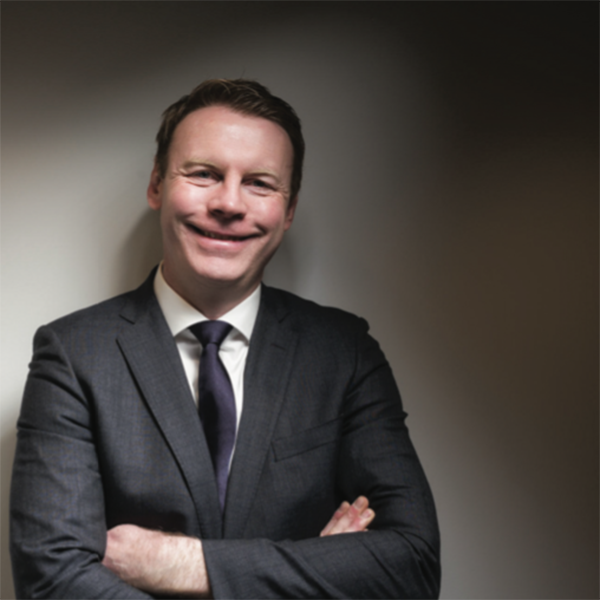 John Coleman, Chief Executive, the Land Development Agency
John previously held senior roles including Chief Financial Officer at the National Asset Management Agency (NAMA), and worked extensively on the set up of its Residential Delivery Division. John is a graduate of University College Dublin (B. Comm) and a chartered accountant (FCA). Prior to joining NAMA in 2011, he worked in banking and accountancy.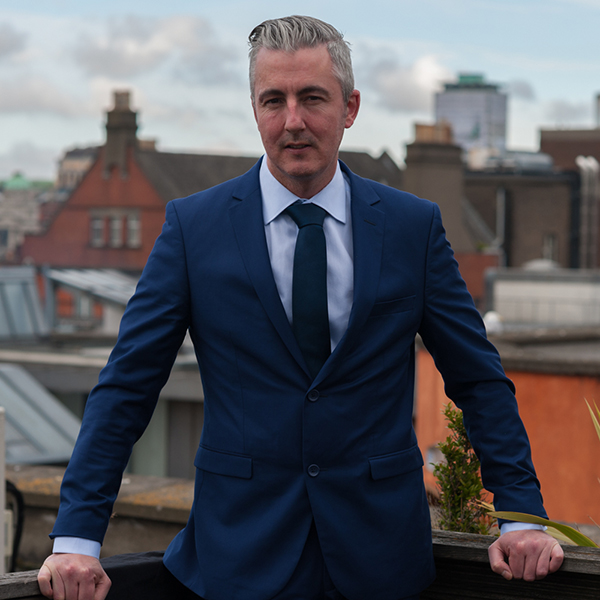 John Downey, Managing Director, Downey Planning & Architecture
John's firm is a leading, multidisciplinary practice of chartered town planners, registered architects and project managers. John is a chartered town planner with over 20 years' experience in planning and development within both the private and public sectors providing evidence-based planning, architectural and associated development solutions, with expert advice to clients in tandem with planning authorities. John is a member of the Irish Planning Institute; the Royal Town Planning Institute; the ECTP (European Council of Town Planners); Urban Land Institute; and the MBA Association of Ireland. He is a specialist in development critiques/feasibilities, planning procedures, the procurement of all planning applications through the various planning processes and is also very experienced in EIARs, SIDs, SHDs (Strategic Housing Development), oral hearings, and public consultations. He has been heavily involved within the profession in an advisory role such as advising The Oireachtas; The Department of Finance; and was part of the Advisory Group for the new National Planning Framework. He is an Irish Representative / Board Member on the ECTP-CEU (European Council of Spatial Planners) and was Chair of the Royal Town Planning Institute (RTPI) Ireland for the years 2005, 2016 and 2017. John is also a former elected corporate member of the General Assembly of the Royal Town Planning Institute in London.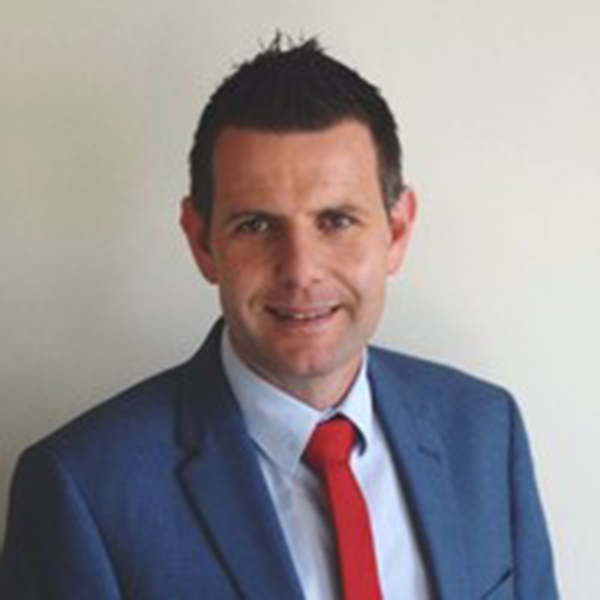 James Benson, Director of Housing, Planning & Development, CIF Ireland

James is a qualified Engineer and Quantity Surveyor graduating from Waterford Institute of Technology and Dublin Institute of Technology respectively. He spent several years of his professional career surveying with building contractors before specialising in the field of passive fire protection before joining the CIF.
James offers support and advise to the members, liaison with local authorities and is developing a field of expertise within building regulations and planning services for members.
He also services the following regional branches of the CIF – Kildare, Kilkenny/ Carlow, North East, Wicklow/ North Wexford.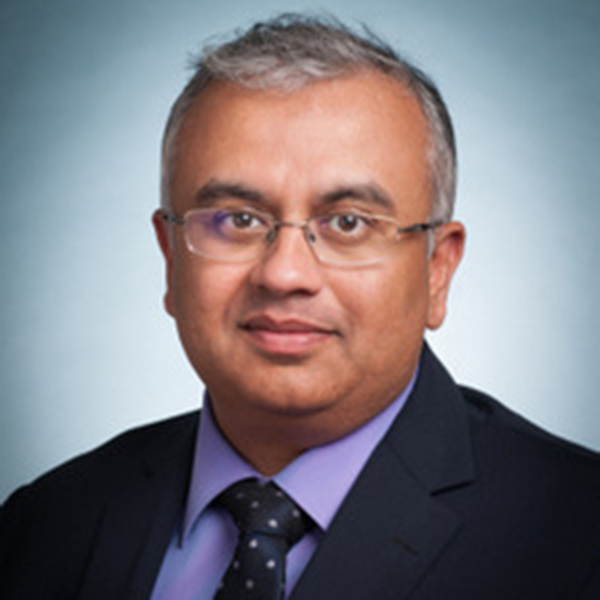 Parag Joglekar, Head of Property and Design, Respond
Parag is Head of Development with Respond. He is a Registered Architect in Ireland and the UK and holds a Masters degree in Urban Settlements from the University of Leuven, Belgium. Parag has worked in both the private and semi-private sector in Ireland, UK and India with extensive experience in Urban Design, Housing, Regeneration, Commercial, Health Care and Civic Buildings. He is leading Respond's 5-year housing delivery programme of 2,500 homes through its in-house development team. The development team comprises of Registered Architects, Quantity Surveyors, Planners, Project Managers, Clerk of Works and Technicians and has a vast and varied range of experience in development projects including business and project development, risk management, cost control, procurement, project management, planning, architectural design and developing whole life cycle costings and financial modeling. Parag is a member of the Royal Institute of Architects of Ireland (RIAI) and the Architects Registration Board (ARB) in the UK.
Ray Palmer Smith, Director of New Homes, Knight Frank Ireland
Ray has worked in the property industry for 19 years and on several world renowned developments. Having studied architecture, Ray began his agency career in residential sales progressing to board level and specialising in Residential Development Sales and Consultancy. Over his career he has devised and executed ground-breaking domestic and global sales and marketing campaigns with a particular emphasis how design can increase value. He has extensive experience of international sales market having directed both sales and marketing campaigns in the Middle East, South East Asia and USA working on projects with individual units values ranging from €300,000 – €150,000,000.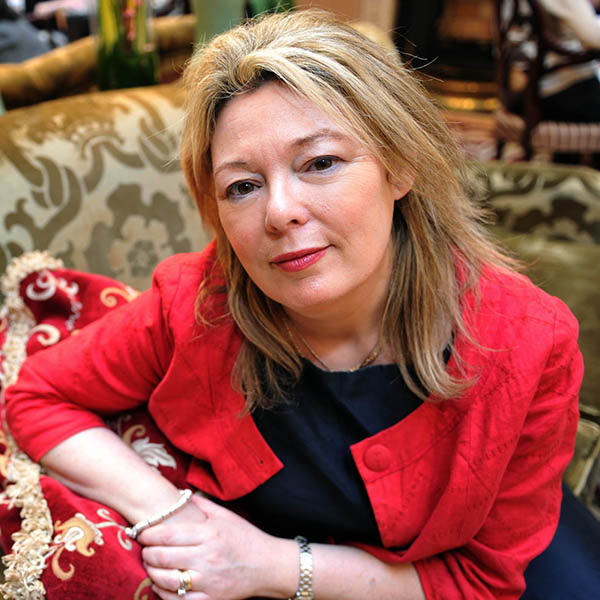 Dr. Aideen Hayden, Chairperson of Threshold
Threshold is a national housing charity. Aideen also chairs the working group on Private Rented Markets for the European Network for Housing Research. She is a member of the boards of the Housing Finance Agency and the Property Services Regulatory Authority and a former member of the Residential Tenancies Board.
Aideen was previously a member of Seanad Eireann where she was Vice-Chair of the joint Oireachtas Committee on Finance, Public Expenditure and Reform.
Aideen holds a Ph.D. from UCD, has a degree in economics and history and is a qualified solicitor.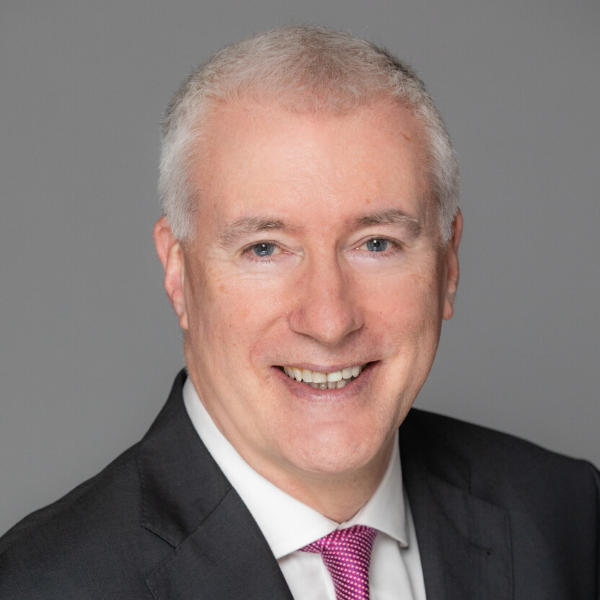 Pat Farrell, CEO, Irish Institutional Property (IIP)

Pat is a senior level business leader with recognised strategic communications and public affairs experience across healthcare, politics, banking and financial services sectors. He has a strong track record of delivery at CEO, Executive and Non-Executive Director level. A trusted adviser, he provides insightful strategic counsel at Board and C suite level.
The IIP is the voice of institutional property investors in Ireland. IIP is the voice of institutionally financed investors with significant international backing in the Irish real estate market. The mission of the IIP is to promote the development of a sustainable world class real estate sector in Ireland which benefits members, the economy, communities and wider society. The initial ten founding IIP members manage approximately €11bn of Irish property, directly employ almost 5,000 people, indirectly employ a further 18,000 people and IIP tenant companies employ more than 33,000 people.  IIP's founding members include five of the largest 20 stocks on Euronext Dublin (formerly known as Irish Stock Exchange).